Château la Forêt
OUR UNIQUE ACCOMMODATION OPTIONS
Much more than outdoor accommodation, our Tente Lodge and Canva Bungalow promise a unique experience. In the heart of the Vendée, you can enjoy a stay with your head in the stars, for the chance to relax and rest. After all, that's what holidays are for!
TENTES LODGE
When original is combined with a touch of vintage and glamour, the result is a tent like no other!
This unusual accommodation will bring you the joys of camping in a luxury version of a tent, for the pleasure of young and old.
Fully equipped, you will find a living space open on the terrace for up to 5 people, 2 bedrooms, garden lounge… The ideal place to recharge your batteries with your family.
So if you want to get back to nature while keeping the comfort of your home, try a new experience this summer.
Discover also the Super Lodge 6 person tent, with a bathroom!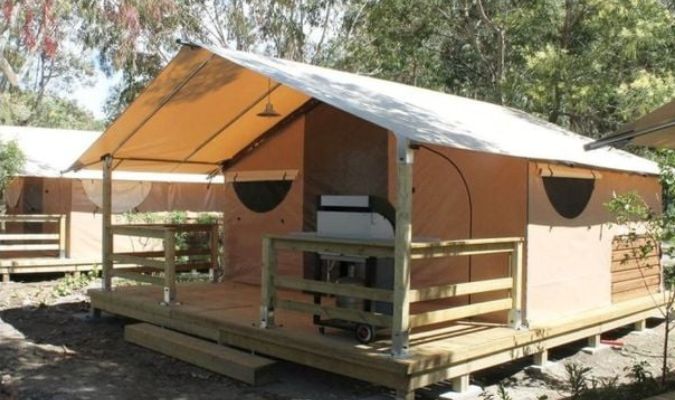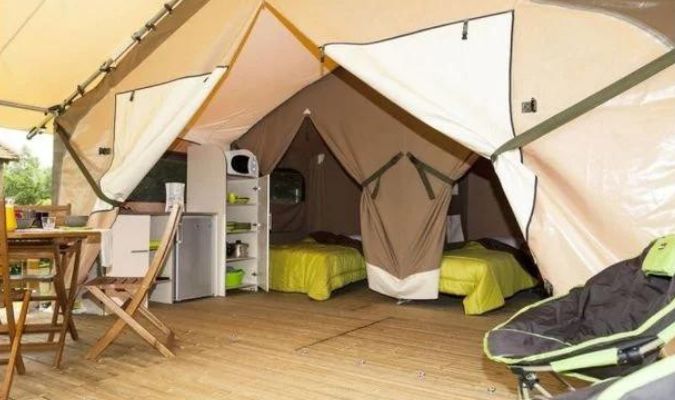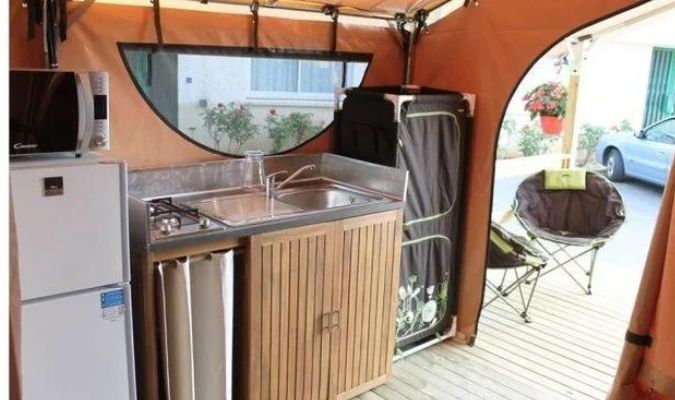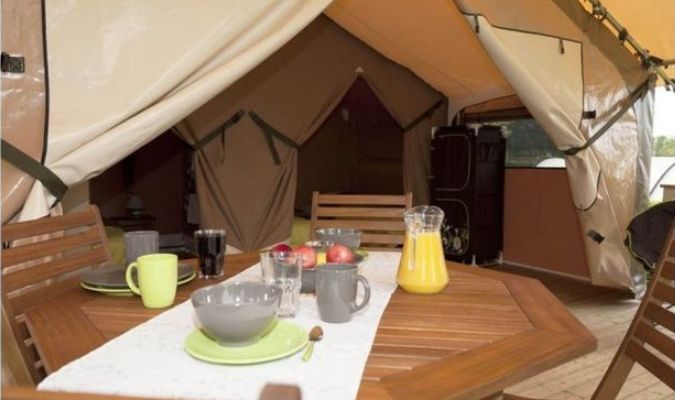 CANVAS BUNGALOW
Ideal for families, it can accommodate up to 5 people and you will feel as close to nature as possible in this unusual accommodation, halfway between a mobile home and a tent.
Composed of 2 bedrooms, a parental room and a room for the children, as well as a small kitchen, it's an ideal place for a change of atmosphere.
In this accomodation you will find the spirit of camping with all the comfort!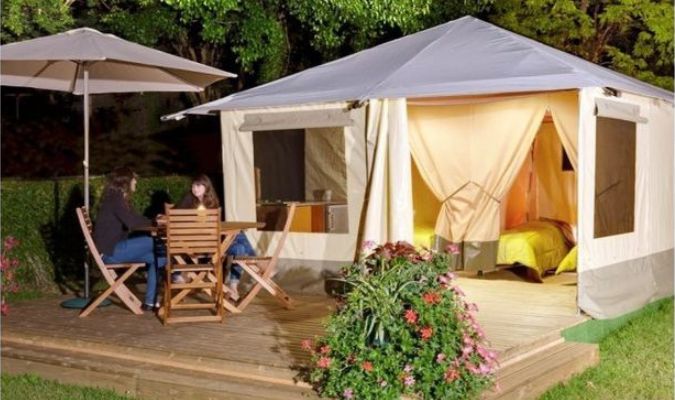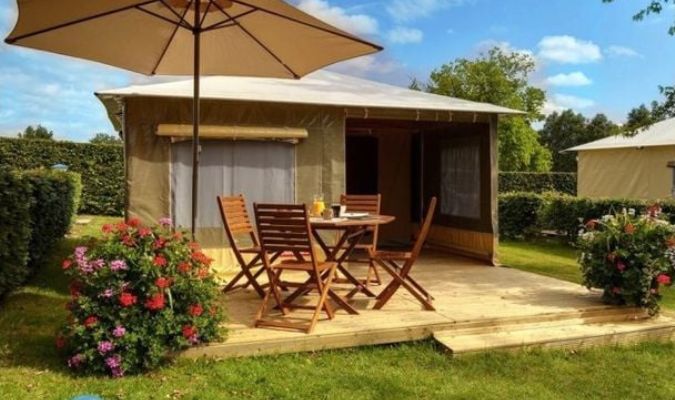 BUBBLE ROOMS
Who hasn't dreamed of sleeping under the stars? The Château la Forêt campsite offers a
unique experience for lovers, friends or family.
Spend a night under the stars while enjoying the comfort of a modern room with a place in
our Bubble room. These transparent bubbles induce calmness and leave you to contemplate
the stars.
Lead your group up into our treehouses. They are perched several metres above the ground
and provide a unique closeness to the natural Vendée