Château la Forêt
WATER PARK
Whatever the weather in the Vendée, grab your towel, put on your bathing suit and come enjoy the water park at the Château la Forêt campsite. Rain, wind, or shine, our water park invites you to share in some magical moments.
.
A FULLY-EQUIPPED WATER PARK WITH INDOOR POOL
With friends, as a couple, or as a family, enjoy our 2 pools, one of which is covered and heated to 27°C!
For the enjoyment of young and old alike, our water park offers a covered and heated pool. With its wading pool and slides, you'll enjoy the wet and wild fun in any weather.
While your kids slide on our water slides, treat yourself to a moment to unwind on the loungers. For even more relaxation, take a dip in our hot tub.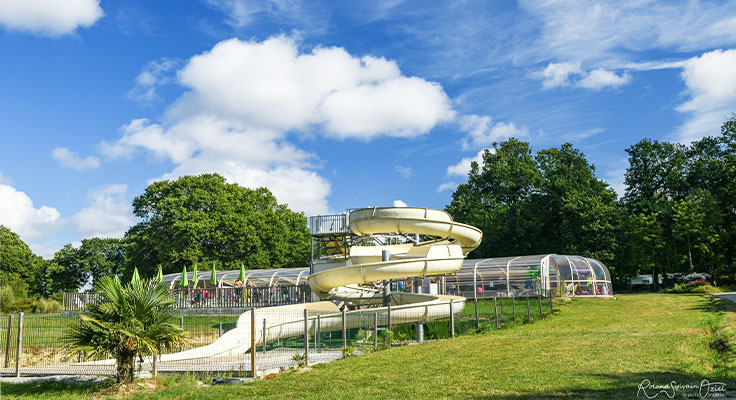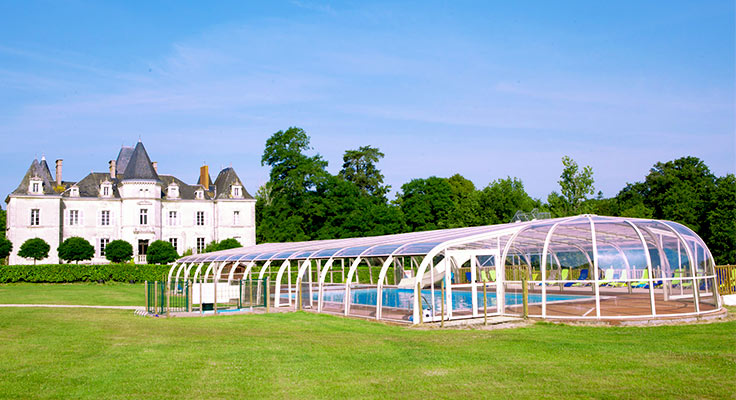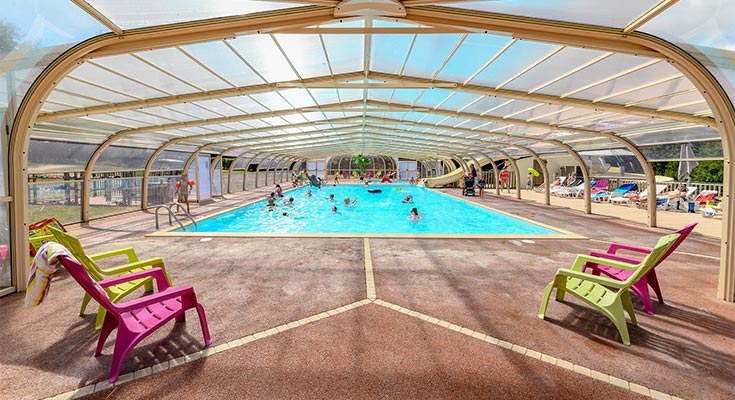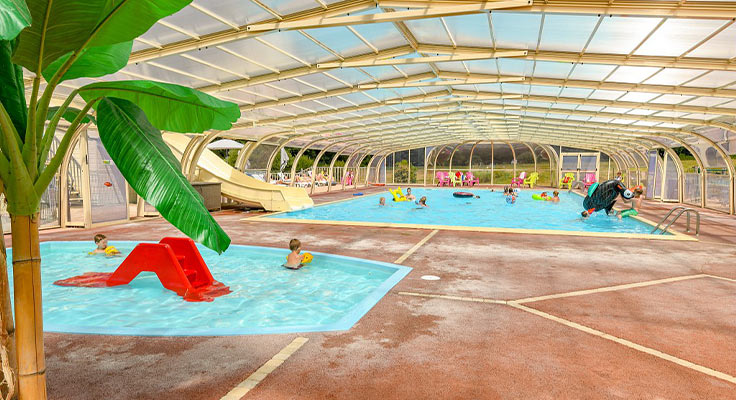 A RELAXING OUTDOOR POOL
Relaxation and fun go hand in hand at the Château la Forêt campsite's water park. Throughout your stay in the Vendée, enjoy pleasant moments in our swimming area.
Those who love to swim and relax can make their way to our outdoor pool. Open on sunny days, it allows you to swim quietly beneath the blue sky of the Vendée.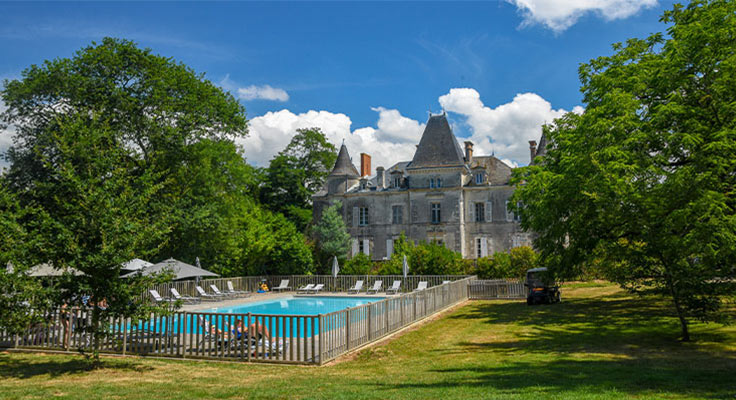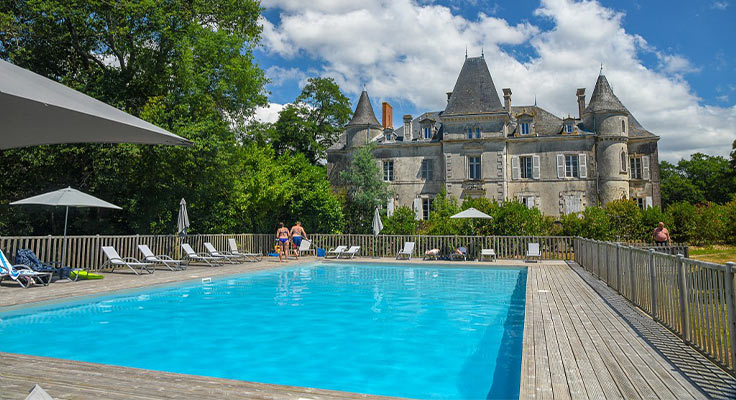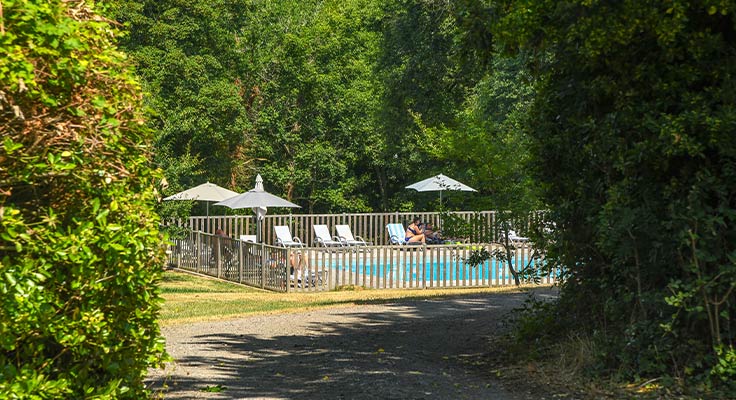 ENTERTAINMENT AND FUN!
During the summer, our entertainment team have you covered! At the Château la Forêt campsite, they have but a single mission: to make your holiday an unforgettable one. Within a crazy atmosphere, they invite you to try to keep up with their wacky choreography. They organise group games and sporting contests at various times throughout the day.
Armed with their great sense of humour, they accompany you as you set about your sports routine. You can gently warm up your muscles with our water aerobics sessions.
The water activities and entertainment offered in our swimming area are free of charge. Make the most of them!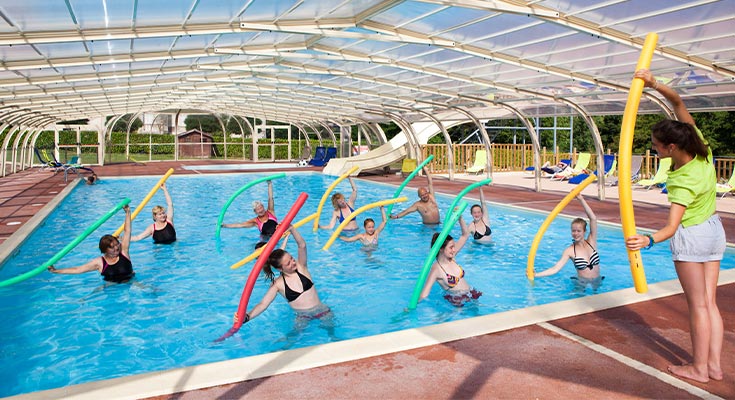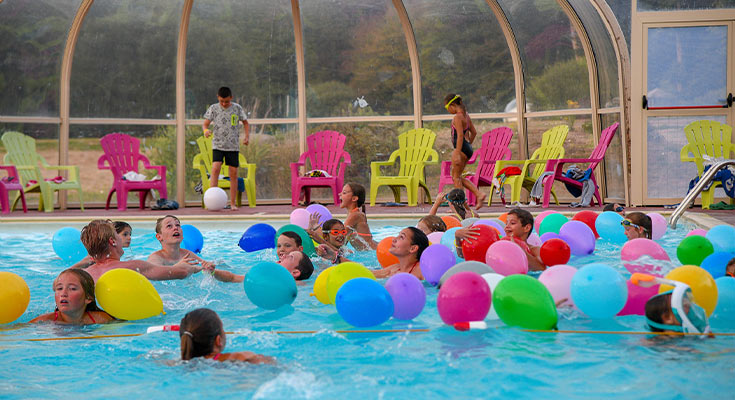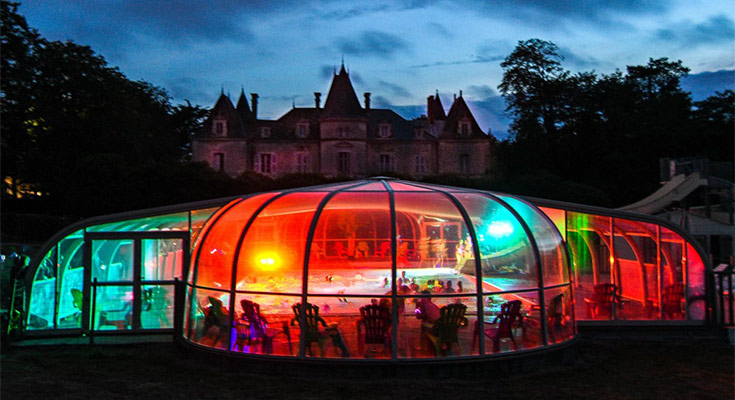 PRACTICAL INFORMATION
Practical information:
Open daily from 10 a.m. to 8 p.m.
Hot tub available for private hire
Outdoor pool open from the beginning of July until the end of August. Outside this period, its opening is weather-dependent
Zen area reserved for over-18s
Water park reserved for campsite guests. Children are their parents' responsibility and must be supervised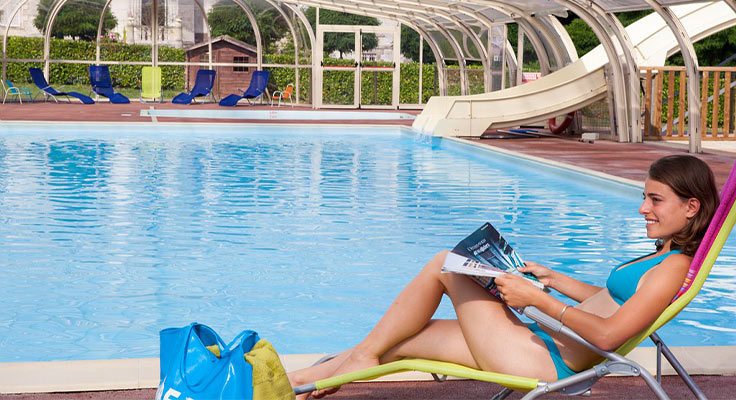 DISCOVER THE ACTIVITIES AND ENTERTAINMENT AT THE CHÂTEAU LA FORÊT CAMPSITE...