Le Château la Forêt
OUR RENTALS & LOCATIONS
The 4-star Château la Forêt campsite is a true haven of peace on a welcoming verdant 50-hectare estate. Choose the accommodation or site that has what you are looking for as a couple, family or friends, and spend an unforgettable holiday in the heart of the Vendée.
CHECK OUT OUR BARE PITCHES
For your next holiday in the Vendée, choose a traditional campsite. Its 50 hectares of green parkland, 4-star services and summer entertainment programme make our camping-village the ideal place to go green.
Our private pitches fit everyone's needs and budget. Solo travellers, families or groups of friends have their own spot on a fully delineated tree-lined site. When you make your reservation, you choose a space with or without garden lounge, Wi-Fi connection or barbecue.
Our BARE PITCHES:
Water, electricity and sewage connections
Various areas available
Close to the bathroom facilities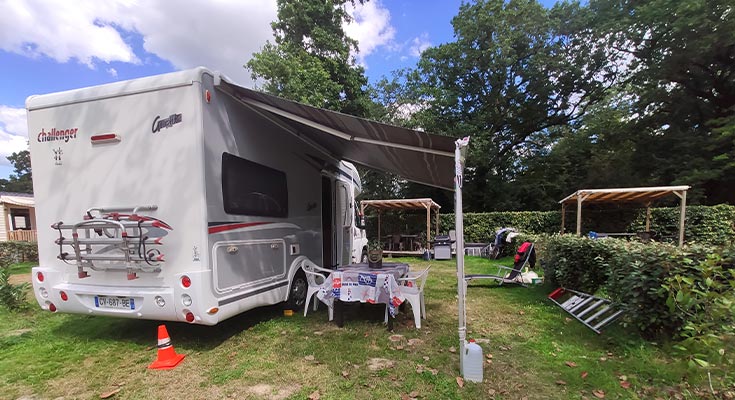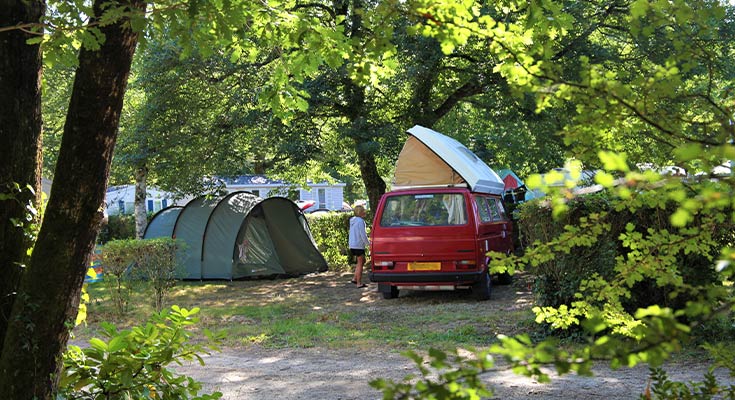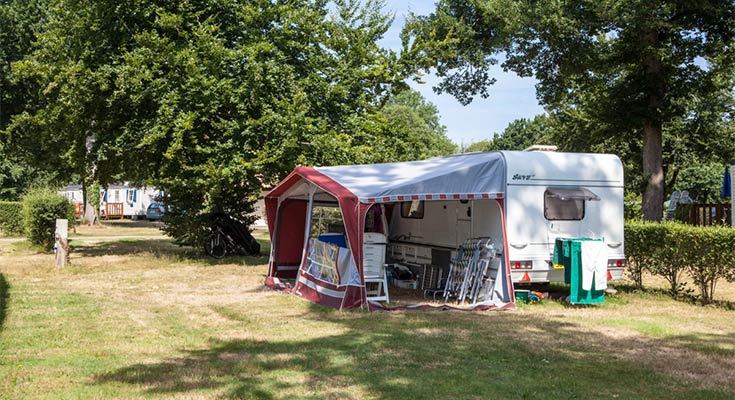 CHECK OUT OUR PREMIUM MOBILE HOMES
Ideally located 30 minutes from La Roche-sur-Yon and 1 hour from the Puy du Fou, our Premium mobile homes are the perfect option for holidays in the Vendée.
The shade of your private terrace offers you spacious outdoor accommodation where you can relax and enjoy sharing with friends/family. The fully equipped kitchen, many personalised services, comfortable sleeping areas and vast living-dining area make your Premium mobile home a true high-end place to chill.
OUR PREMIUM RANGE:
Accommodation guaranteed less than 5 years old
up to 3 bedrooms and 2 bathrooms
Premium exclusive: Wi-Fi, cleaning package, cloth sheets and fluffy towels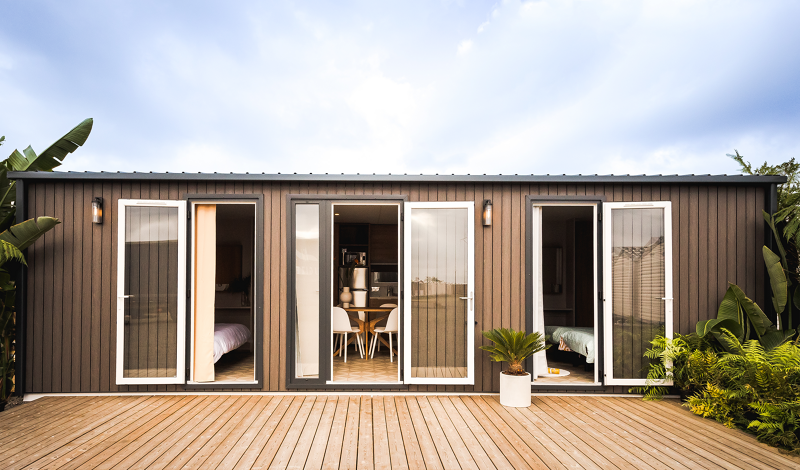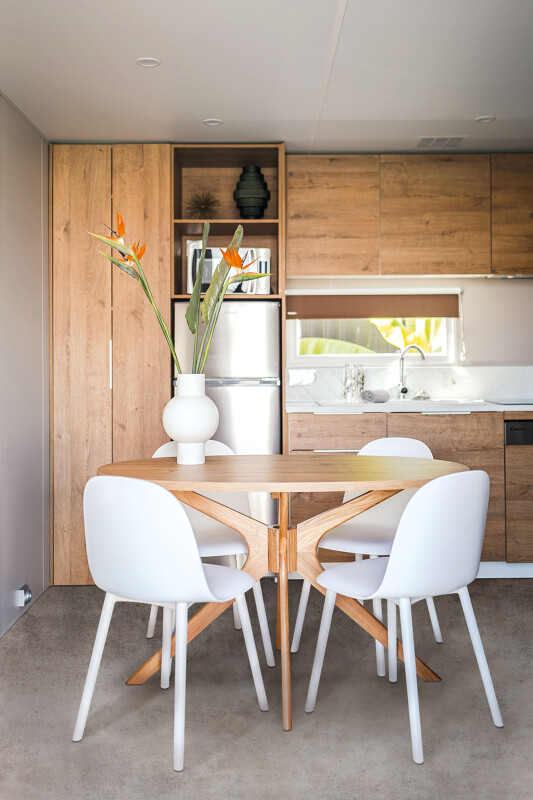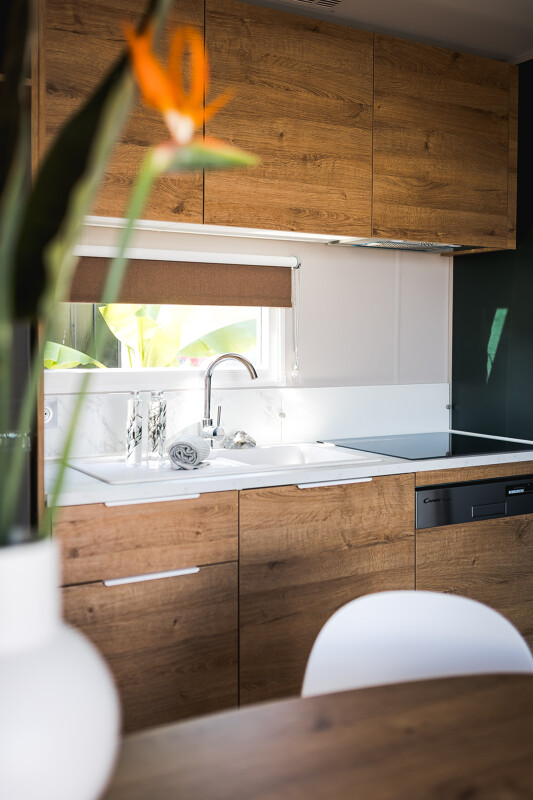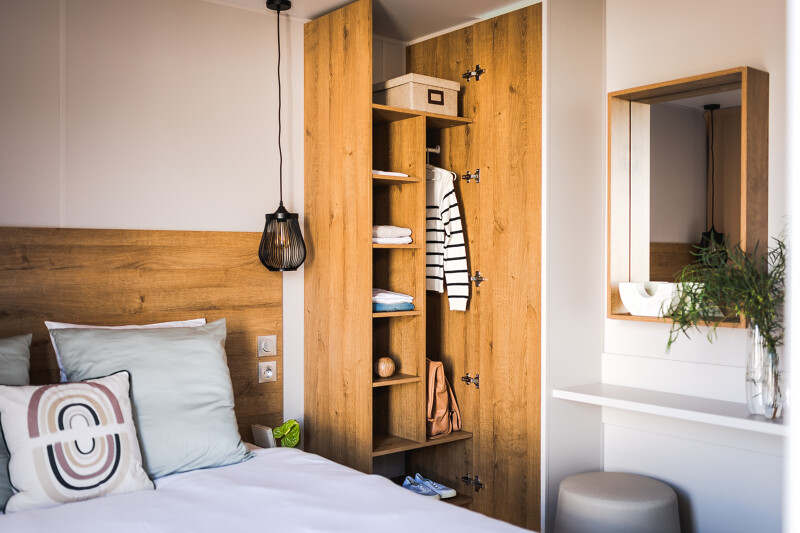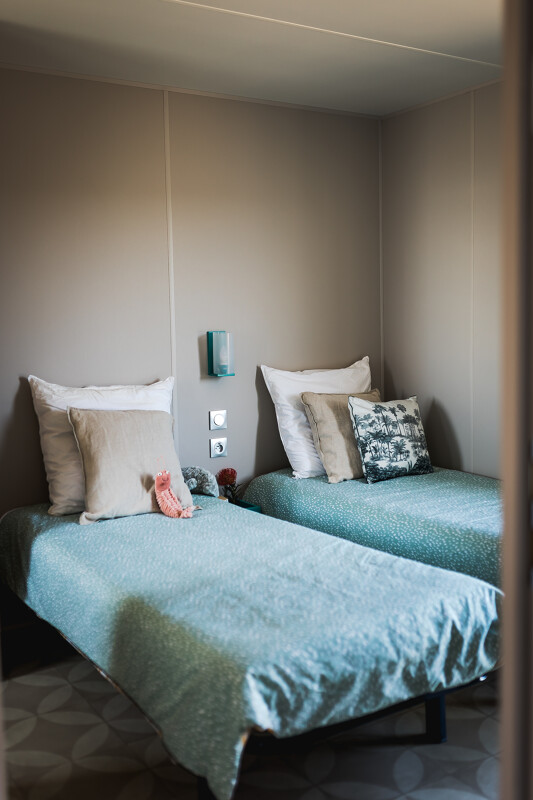 CHECK OUT OUR COMFORT MOBILE HOMES
The Château la Forêt campsite in the heart of the Vendée hinterland awaits you for a discovery of the surprisingly beautiful Vendée landscape. Stay in a Comfort range mobile home and enjoy a fantastic holiday in an idyllic setting.
Our Comfort accommodation has been designed to be a true holiday home. Young and old travellers alike can feel at home in a modern and functional mobile home. With sleeping areas that can accommodate large families, a living-dining area, and a shaded terrace, it offers unparalleled comfort at the best price.
OUR COMFORT RANGE:
Sleeps: up to 10 people
Mobile homes adapted to reduced mobility guests
Shaded private terrace
Personalised services (optional extra)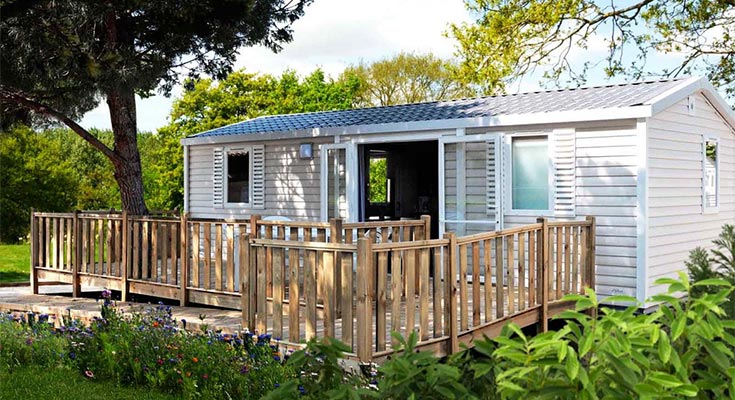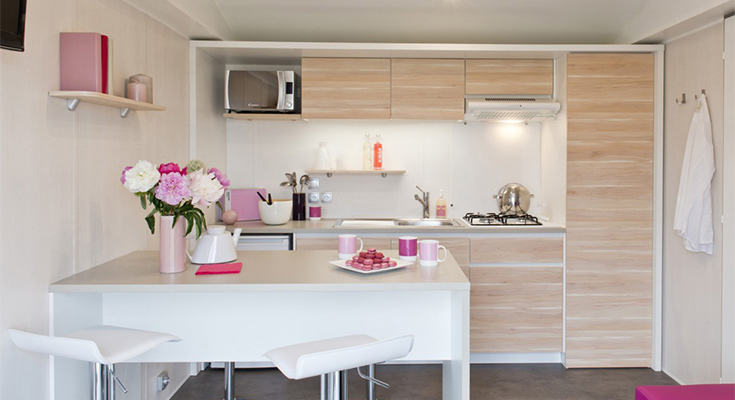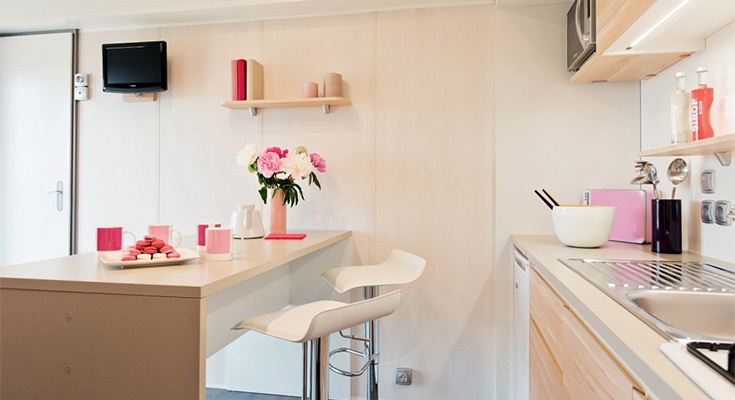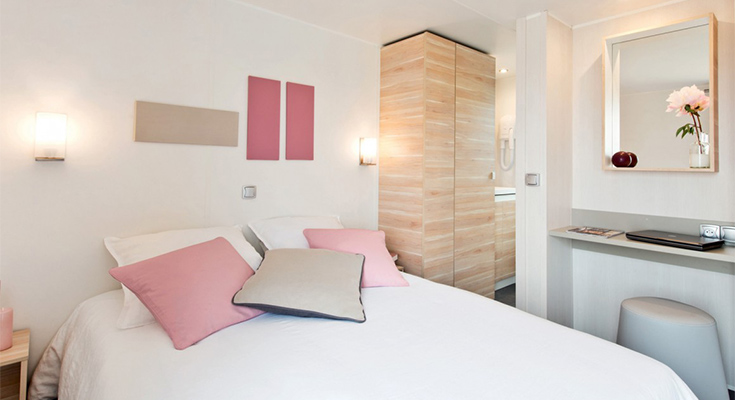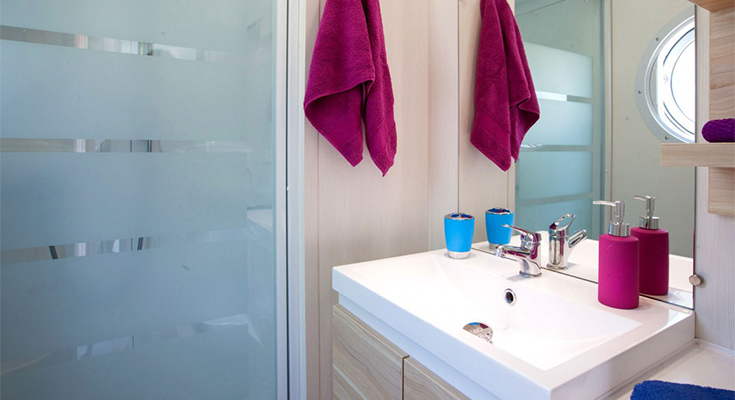 CHECK OUT OUR CLASSIC MOBILE HOMES
Whatever your budget, the Château la Forêt campsite is looking forward to making your holiday special. Enjoy a no frills stay in a mobile home of the Classic range with family or friends. Without leaving you broke!
Our practical and welcoming Classic accommodation has everything you need to feel at home. The whole gang can enjoy a comfortable mobile home at the best value for money.
OUR CLASSIC RANGE:
Sleeps: up to 5 people
With or without air-conditioning
Shady terrace
Access to all the campsite's amenities and equipment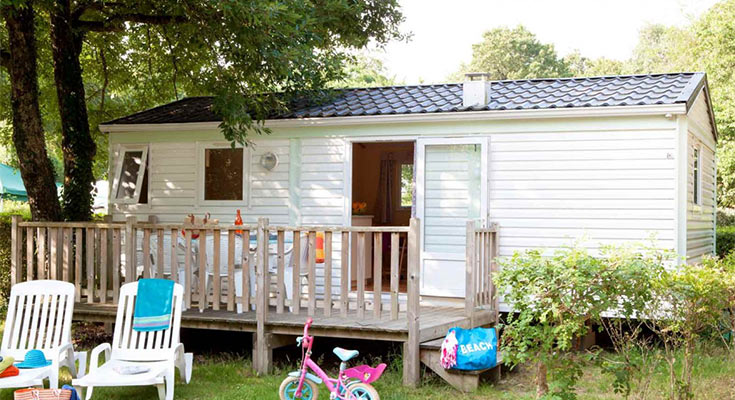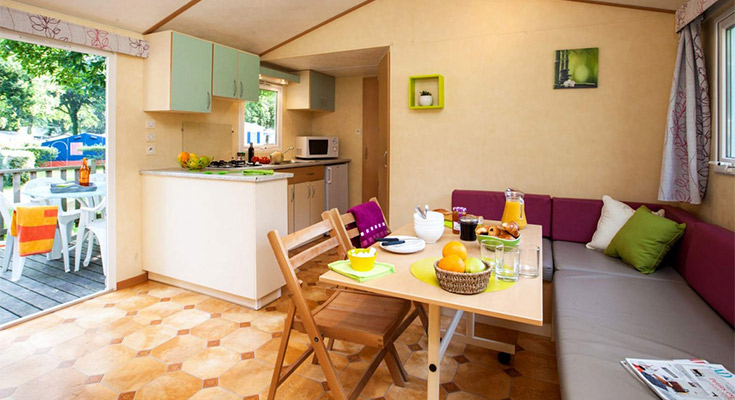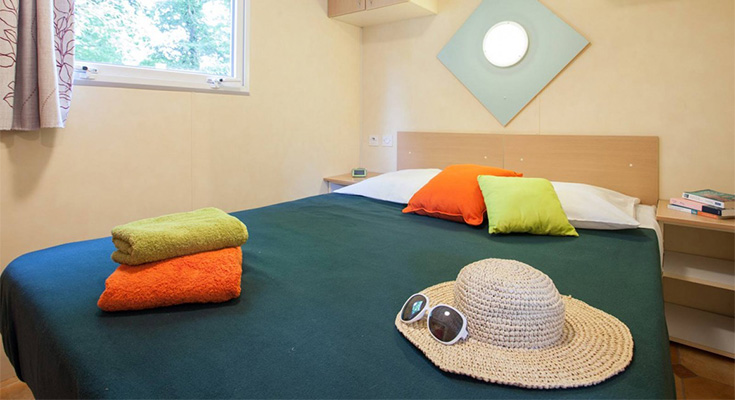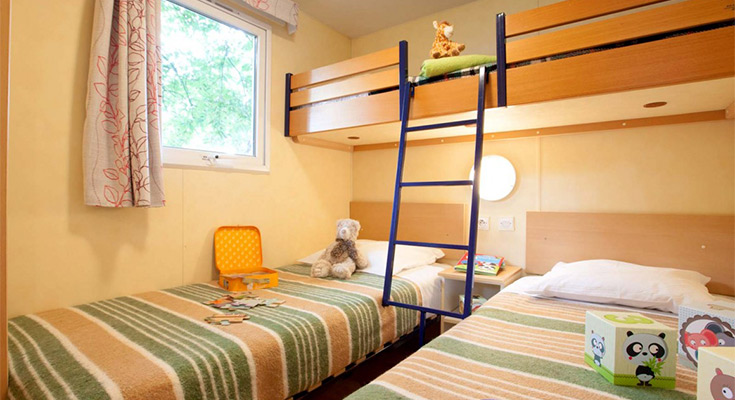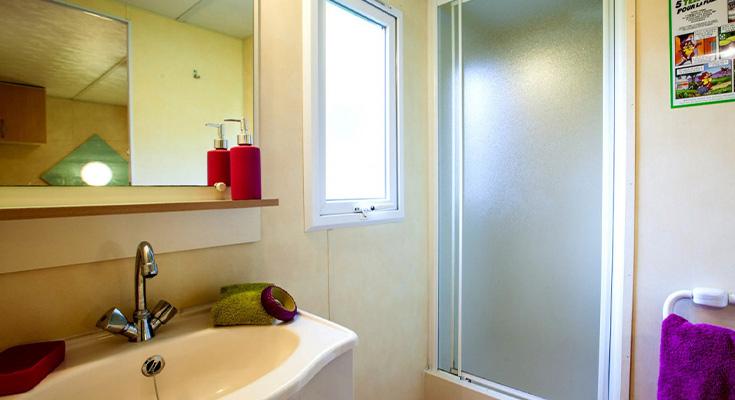 CHECK OUT OUR LODGES
Discover our charming accommodation, in bungalow or tent, the perfect place for an unusual holiday in the heart of our beautiful Vendée!
With the Lodge Tents you can rediscover the joy of sleeping in a tent in the middle of nature without the worry of carrying embarrassing camping equipment.
A large covered terrace, family accommodation for up to 6 people, with or without bathroom: original and practical. Do not hesitate any longer!
Well-equipped, the bungalows are the perfect alternative to tents and mobile homes. Experience the extraordinary while enjoying the comfort "just like at home". To guarantee a successful stay in Saint Julien des Landes, this rental is equipped with a magnificent private terrace with garden furniture. You can enjoy your breakfast while admiring the peaceful and green setting of the Domaine. have you heard about our cocoon of softness and beauty, our Bubble rooms are the perfect option for a romantic weekend.
OUR UNUSUAL ACCOMMODATION :
Lodge tent: up to 6 people
Bungalow: up to 5 people
Garden furniture
Bubble room: MAX. 2 people